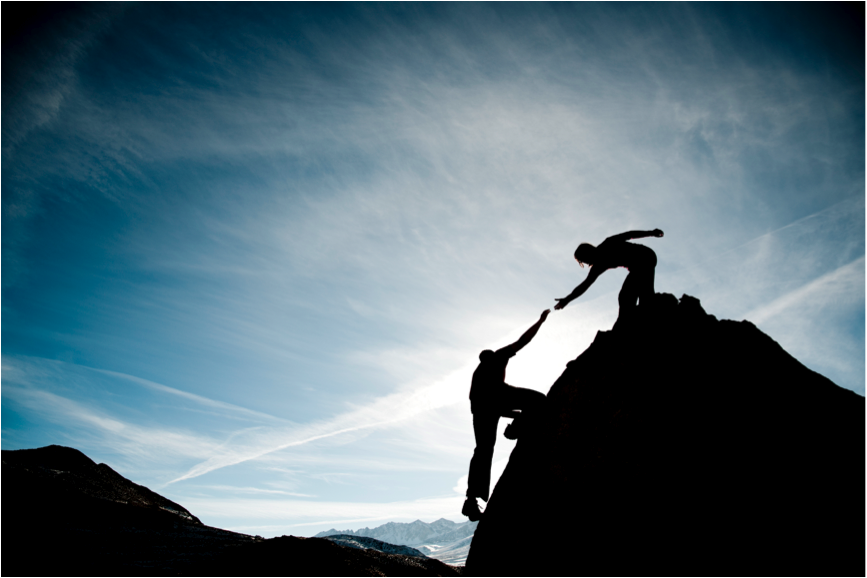 Executive Coaching – the Fine Tuning
No matter how good we are, we all have blind spots and ongoing challenges. Our one-on-one coaching allows you to deep dive into whatever is going on for you or for you to fine tune or explore any concepts from the office, prior training or, your life.
Life Coaching
'Sometimes we all just need help, support and a guide to navigate us through.'
My training and background in this field have led me to believe that effective coaching needs to take into account the whole person and their life in context, not just focus on isolated behaviours. The way I see it, successful coaching means helping people to understand themselves better, to sort out what's worrying them or holding them back, to identify ways forward with clarity and confidence and to remove real (or perceived) barriers to progress – Gene Elder
Career Coaching – Want to change your career but unsure what to do?
Do you have a teenager unsure of which direction to take? Has your position been made redundant? Do you need help with CV writing and interview techniques?
Whether you are 19 or 59, there are times in life when one needs clarity on which career directions to take. You need to make an informed choice based on your strengths, personality style, expectations and the realities of the job market. Flip Training will take you (or your teenager) through a proven process that puts you in control of your career.
Using several key tools, you will be able to match real career paths in order to achieve what you want to in your professional life. The 'Extended Career Coaching Program' will take into account your unique personality style and how it can contribute to professional and personal success. Flip Training also specialises in CV preparation and enhancing interview skills.
Option 1: First-Step Career Coaching Program
Get clarity on career motivation and options using the 'Clarifying Career Choices' system.
Investment: $349 (Two x 1.5 hour sessions)
Option 2: Extended Career Coaching and Personality Profiling
Includes an in-depth analysis of career options using the 'Clarifying Career Choices' system and the on-line Myers Briggs personality profiling to match career options to personality. An analysis of your 'People style at work' is also included.
Investment: $549 (Three -1.5 hour sessions plus online profiling)
Option 3: CV review and interview skills
This program includes an up-to-date CV review and/or preparation, developing job search techniques and interview skills.
Investment: $299 (CV preparation and one-hour coaching session)
Flip Training's Gene Elder has the ability to be able to flip a problem or issue on its side in order to view it in a different way, thus opening the path to a creative solution. He is highly energetic and is continually hatching new ideas. He is a generous people person and can quickly forge solid relationships, deeply connecting to people's work and life issues. He has an innate ability to help people overcome their blocks and point them in the right direction – Jacinta van Bakel, HR Manager, AVTES Training